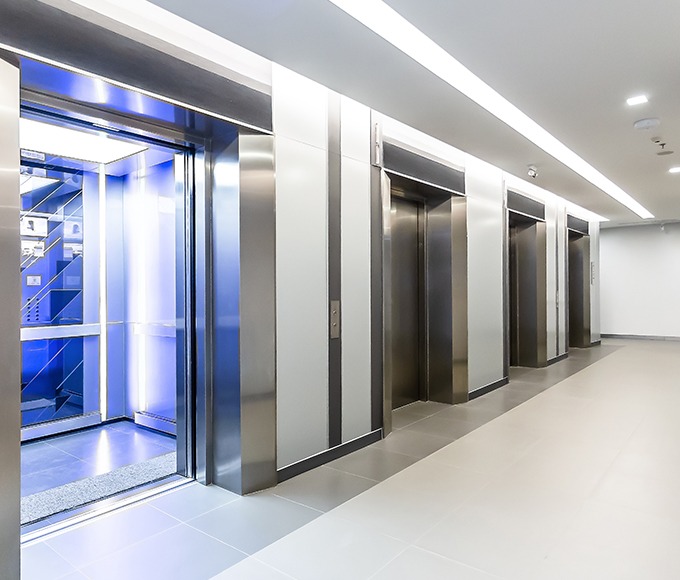 ASME A17.1 2019 includes new requirements for door protection. Historically, elevator attendants were employed to operate individual elevator cabs and prevent door closures when doors were obstructed by passengers or objects. The costs incurred by employing individual elevator attendants, combined with automation technology advances, led to developing the first automated solution to door and passenger safety: the mechanical safety edge. Fundamentally, this is a switch running the vertical length of the door, activated upon contact with an obstruction. Activation of the switch (also known as a door buffer or door bumper) signals the doors to reopen. The key point with mechanical edges is that they rely on kinetic energy to function, i.e., they must impact the obstruction before being activated.
Light Curtain Replaces Mechanical Safety Edge
In the early 1980s, Formula Systems was among the first to develop an optical replacement for mechanical safety edges with its light curtain, utilizing infra-red photo optics to create a curtain of light that effectively covered the entire door opening and ensured that object detection was contact-free.
Elevator safety is a continuing journey, and, as part of that journey, an ad-hoc standards committee was created to review safety and develop code to improve it. After many years of work, the 2019 version of A17.1 was released. The changes regarding safety edges recognized that a very high proportion of elevator incidents occur in the cab doorway, and door-related incidents are estimated to make up more than 40% of all elevator injuries. With this in mind, an opportunity to reduce door impact incidents was identified by incorporating a means of detecting approaching objects, in addition to the existing 2D (door-to-door) curtain of light.
Taking It to the Next Level
Formula Systems designed an A17.1-2019/CSA B44-19-compliant product that satisfies both the 2D and 3D requirements of object detection. All are incorporated into the existing edge profile and do not require additional devices.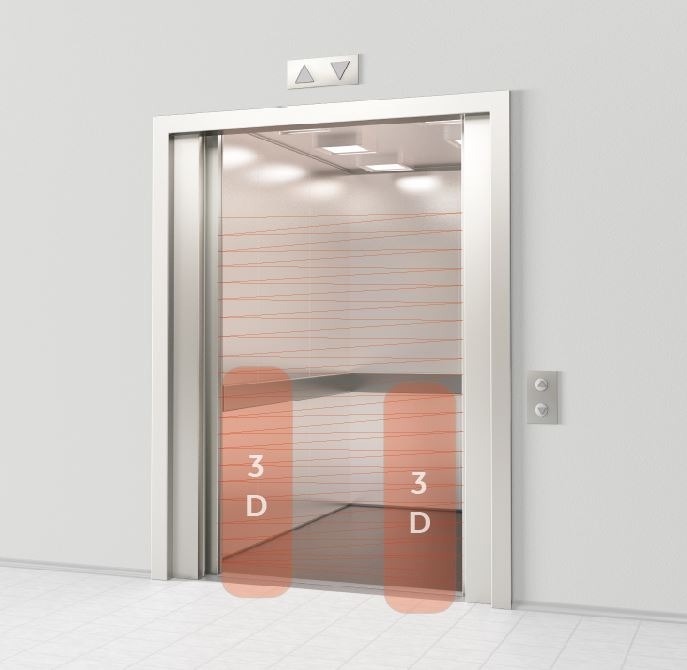 The combination of 2D and 3D technology protects the landing door by having the 3D sensors on the edges 1 m above the floor, extending 9 in past the door. This is to help the door smartly detect objects outside of the landing door to stop it from shutting. If the object detected outside the door does not pass through the 2D detection system after a given time, 3D detection is ignored, allowing the door to close. This feature is covered in the code requirements and is there to prevent prolonged holding of the elevator to optimize traffic flow.
Further requirements in the new code are for the 2D/3D detection systems to carry out a self-monitoring test before door closure to confirm the two systems are fully operational.
The highly intelligent Vision Plus system has been designed to minimize potential damage to the doors, which, in the long term, will prevent additional costs.
The Vision Plus solution comprises a 2D/3D receiver and transmitter that can be connected directly to the elevator door controller, depending on door controller configuration. In addition, a universal interface power supply can be used for door controller configuration that does not use direct connection. Vision Plus comes with universal mounting options for center- or side-door openings, which has a significant impact on overall installation cost. It is a simple replacement that isn't time-consuming; installation takes 2 hr, at most.
Efficiency Is Incorporated
Another benefit of Vision Plus is built-in, automatic eco mode. Eco mode is activated when the elevator doors are closed. Eco mode reduces power consumption by 30% until the elevator stops and the doors start opening again. Eco mode is then turned off, and the sensors start transmitting again to allow the 2D and 3D technology to function normally.
Cornelius Walls, Formula Systems vice president of Global Elevator Sales, said:
"Here at Formula Systems, we have seen such a positive interest in Vision Plus since its release. Although our newest product was created and developed to comply with the new code, our developers went above and beyond to develop a system that combines smart 2D and 3D technology using fewer physical parts, making it one of the most innovative technology systems currently on the market."
EXPLORE VISION PLUS
The new Vision Plus elevator door safety solution combines 2D and 3D technology in each edge to deliver highly intelligent door safety technology.
Find Out More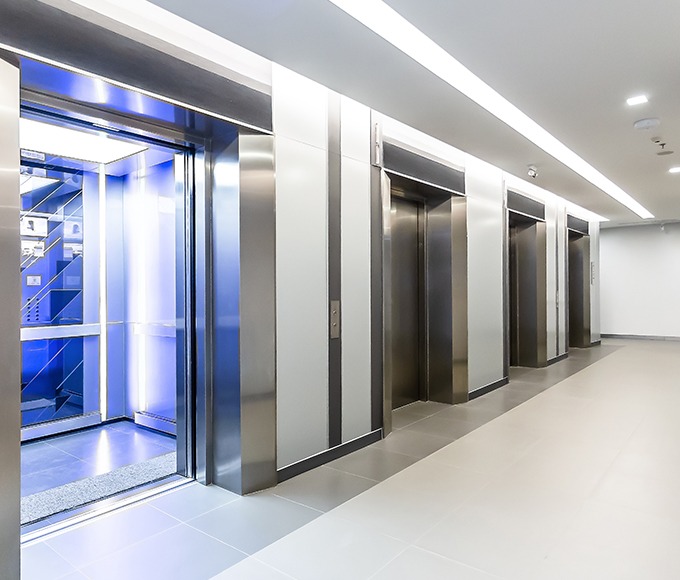 ---